Interaction Design/ Experience Design / Storytelling
Muse De Goa
In Progress
2018


Summer Internship
Quicksand Goa

The Muse De Goa is an exploration of goan culture and heritage through transmedia storytelling. It is an interactive life journal in the form of a side scrolling platformer for mobile device. It lets you to roam around in different locations in goa and discover heritage through hidden, delightful interactions in the environment.The game is almost like a coffee table or bed-time adventure and a stress buster, with a relaxed pace with focus on explorations of environments of goa.




You can zoom into the hills to load a VR painting in VR ,Knock a door to enter a recreation of a Goan House, Interact with the bread seller to launch a documentary about a real bakery in a goan village. Play around a 3D Scanned model of the traditional goan tulsi pot from the game or just a visit a scenic spot and you get a real world location marker.

It incorporates hidden stories,puzzles,games and knowledge about goa across the experience. Sometimes also prompting you to physically visit the space to unlock more secrets.

The explorations in this project open up conversation about new ways of engaging with history, heritage and museum spaces. Thus the name Muse De Goa.


The project came as a brief for my summer Internship at Quicksand Studios.


"To make a mobile game using digital Goan assets to communicate Goan heritage and culture."


I worked on conceptualisation, visualisation and developing prototypes.
The project is in active development at Quicksand.
More updates on the project.



A screenshot from the game




Process


A location used in prototype. Aldona, North Goa.


Ealry concept art based on the location in aldona.



I travelled around with a local breadseller to understand his role in a goan village.



The visual assets were created using treatments on architectural photographs taken travelling around the village.





The game came together as a series of parallaxing backgrounds and foreground assets captured from the village.






Planning different Interactions across the scene.






Interacting with 3D Scanned models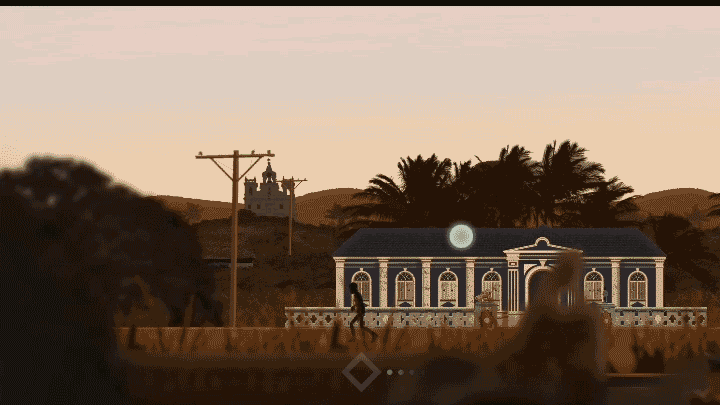 Pinchzoom into a VR Painting




Prototype Gameplay